Career Paths in the Beauty Industry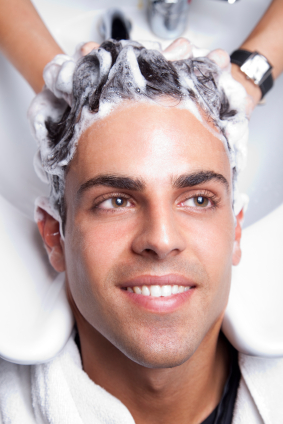 There are so many exciting career paths within the beauty industry.
In fact, one of the foremost reasons that many women and men choose to enter the field is that there is so much freedom and creativity. Once you attend beauty school and have your degree, the sky′s the limit. Whether you want to open your own business or continue your training with a mentor, you′ll be well-equipped to live the career of your dreams. Many beauty schools allow you to specialize in one area of the industry, but most have course offerings in all of the various beauty fields. The most popular career paths in the beauty industry are cosmetology (hair cutting and styling and makeup application), nail technology, electrolysis, esthetics, and natural / homeopathic hair and skin care. Each specialty is creative and exciting, so you should settle on whatever is the most interesting and fulfilling for you.

Hair cutting and styling is a challenging field that requires a lot of training and patience. Most beauty schools start the training with demonstrations and lectures, then progress to hands-on teaching using dolls or mannequin heads. Only after thorough instruction do students move on to cutting real people′s hair. There is a learning curve involved, and it gets easier as you go along. Many hair stylists treasure the ability to help redefine and craft their clients′ looks. It gives the stylist a real creative outlet and lets them experiment with cutting edge styles and trends. Good stylists find it rewarding that they are able to instill their clients with confidence and make them feel happy about their appearance. The field offers the opportunity to make a real, tangible difference in people′s lives.

Nail technology, esthetics, makeup application and electrolysis are all specialties that require a very intense focus on artistry and a keen attention to detail. These specialties offer the opportunity to build lasting client relationships that can make for an incredibly successful career. Natural hair and skincare is an increasingly popular field, and several schools exist that concentrate solely on homeopathic hair and skin care techniques. Particularly in high end salons and spas, the demand for natural beauty regimens and products appears to be growing exponentially.
Find a beauty school by choosing your state on the left and get started today!