Choosing a Beauty Career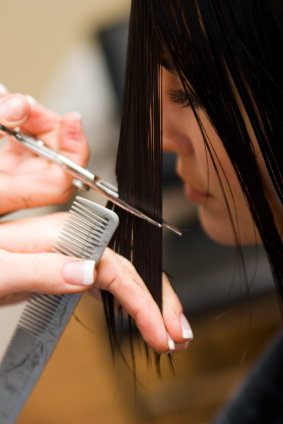 A beauty career is exciting and fast-paced, and gives you tremendous creative freedom and the ability to forge your own career path and set your own rules. If you′ve always loved style, fashion, and following trends and pop culture, you′ll find a career in the beauty industry will turn these fun hobbies into a rewarding career. There are many careers within the beauty industry, including haircutting and styling, makeup artistry, nail technology, electrolysis and hair removal, and even massage and natural skincare.
Beauty schools can be found throughout the United States, from large colleges where you can study many different aspects of the beauty industry, to specialized schools that offer intense training in a particular field. Beauty schools usually offer the option of a time-intensive, condensed course of study or allow you to take classes one by one, as your time and budget allows. No matter what your current career, you can find a great beauty school where you can work towards a degree and finally get into the job of your dreams. Beauty schools range in price, but they are generally very affordable and most offer financial assistance or individualized payment plans. The bottom line is that it′s incredibly easy to get started on the path to a new, more fulfilling career.
Once you've graduated from an accredited beauty program and are licensed in your state, the possibilities are endless. You may want to work with a team at a salon or spa, or set up your own business. Many graduates choose to work freelance, so that they can dictate their own hours and fit their jobs more easily into their lifestyles. There is always a lot of work for freelancers, including private in-home sessions with clients, hair and makeup for weddings and special events, and also the lucrative field of fashion, print advertising and entertainment work. No matter what area of the beauty industry you settle into, make sure that you remember that work should be fun. This creative and dynamic field is a wonderful world for those people who want to wake up motivated every day and be excited by the prospects that each day brings.